Description
"Enjoy Your Bath Time!"
Enjoy an enticing experience and WOW effect with this cool high-pressure shower head!

☑️ MASSAGE-EFFECT - The showerhead dispenses water in the form of a net water jet that gently touches your body while showering. It Relaxes muscles, promote blood circulation and improves the appearance of skin.
☑️ NO HIGH WATER PRESSURE NEEDED - Increases your shower water pressure by up to 200% and reduces water consumption by up to 35%.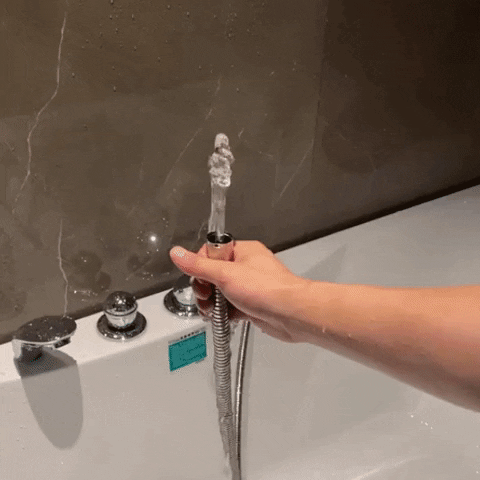 ☑️ 360° ROTATION FREE SPIN - The power showerhead can rotate 360° and swing up/down. This allows you to adjust it flexibly and take a shower without having to hold the shower head in your hand.
☑️ ON/OFF SWITCH - The push-button allows you to stop the flow of water from the showerhead and lather up with your favorite shower gel at your leisure. It couldn't be easier!
☑️ REGULATING WATER PRESSURE - Easily and quickly adjust the water pressure using the 0-90° regulator.
☑️ EASY & QUICK INSTALLATION - Installing the power shower head is as quick and easy as with any other showerheads. The Shower Head is able to simply screw onto any standard shower hose.
Made of craftsmanship-quality materials that are resistant to high temperatures and corrosion. Thanks to a special triple filter, the water will always be clear as crystal! The filter is top-notch, owing to its high quality to last-generation filtering technologies.

Shipping
USA: FREE Shipping. Delivery within 10 days.
International: Insured Shipping. Delivery within 14 business days.