Orthopedic Cat Feeder Bowl
Description
No Fur Babies Should Throw Up After Feeding Time. It's Time To Upgrade!
These elevated feeding bowls set are the best pet accessory you can give your feline bestie. This makes feeding time more comfortable and easier.
Read on and you'll be surprised by the countless health benefits of this Orthopedic Feeder Cat Bowl.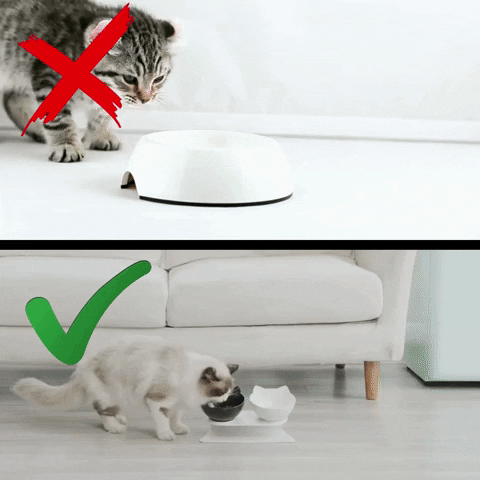 The Orthopedic Bowl provides a better position when eating which helps in better digestion. It also allows your cat to eat at the right angle without bending so far from the bowl.

It also helps your cats relax their muscles while eating. Using the Orthopedic Cat Feeder, your cat will get better body support and avoid strained muscles and bone problems.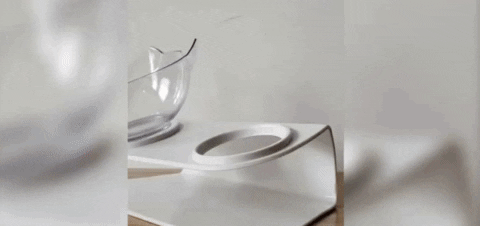 We know that spine health is very important. With this in mind, we designed this cat bowl to provide neck and back support. We want to make sure that your cats maintain their good posture too.
It is designed with an incline of 15 ° to raise the base which helps to reduce the cervical vertebra compression. Sometimes excessive lowering of the head can damage your cat's neck and may cause serious health issues.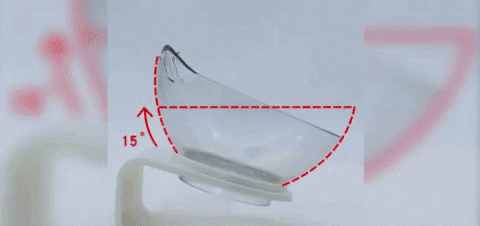 Features
1. 15°C slant design effectively protects a cat's cervical spine.
2. The stand is very stable and doesn't move. Your cats can't move it no matter how excited they get during feeding time!
3. The bowls are deep enough for your cat's food. This is the ideal bowl for your messy eaters!
4. 2-in-1 purpose, can be used for water and food, or you can feed two cats.
5. Easy for fur parents to clean after every use.
Package Include: 2 Bowls
Bowl Sizes:
"It freaking works in 2 days we saw a difference now we see a HUGE difference! Our cats completely quit throwing up! They are doing better it is so great!!!"
⭐⭐⭐⭐⭐

- Cathy Manning
Shipping
USA: FREE Shipping. Delivery within 10 days.
International: Insured Shipping. Delivery within 14 business days.