Pre-writing Beads Montessori Toy
Description
Teach your kids how to use chopsticks before they can write!
The first five years of a child's life are very crucial for their development. But kids will always be kids who just love to play.
Here's an ultimate Montessori toy that incorporates play and learns at the same. Your kids will surely enjoy this exciting activity for them.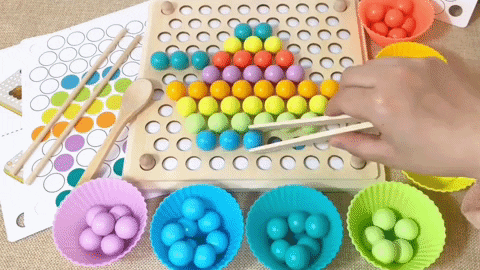 This isn't just a toy but a great learning tool for your little ones. It helps them develop their grasp to hold a pencil. With this toy, they will learn how to use chopsticks, food thongs, and small spoons that enhance their fine motor skills
Benefits

Colors and Counting - Your kids will learn basic math and colors.

Improve Fine Motor Skills - Before kids are ready to write their hands should be strong enough to grip a pencil. This is the perfect toy to exercise their hands.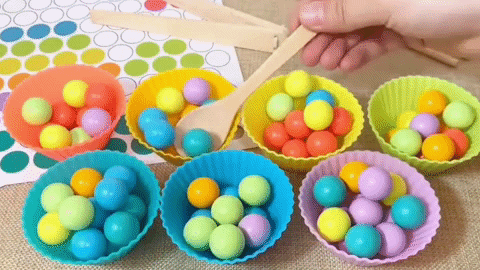 Learning Through Play - In the early years, your child's main way of learning and developing is through play.
Introduce Key Life Skills - Through interaction and play, they learn skills that include communicating, thinking, solving problems, moving, and being with other people and children.
Promotes Stronger Relationship - Make this a family bonding. Even adults enjoy playing this game.

Package Includes
11 x balls
1 x board
1 x spoon
5 x pattern
1 x chopsticks
1 x food thong
Shipping
USA: FREE Shipping. Delivery within 10 days.
International: Insured Shipping. Delivery within 14 business days.