Relaxing Sleep Sound Machine
Description
Add a relaxing vibe to your bedroom! Sleep better with calming sounds
Did you know many people from around the world have sleeping problems?
Even babies and children have issues with getting enough sleep. Well, here's a simple solution for better sleep at night.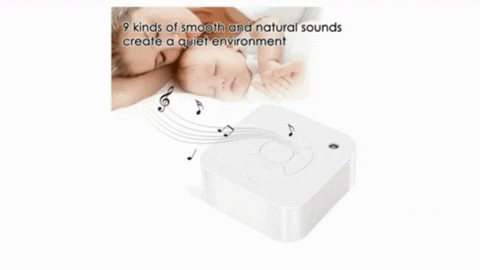 By improving the quality of your sleep, your life gets better. Believe it or not but it's true. Sleep is also a great tool to fight stress and anxiety and stabilizes your mood.
Babies need more sleeping time to stimulate growth. Nurture your child's physical needs with this sleeping sound machine. Let them sleep for hours without being uninterrupted. 
Does your workplace become toxic and too much to handle? Well, you can actually calm down the whole team! With its relaxing natural sounds, it can change anyone's mood quickly.
Features

9 Kinds Of Smooth And Natural Sounds - It features white noise, wave sound, birdsong, waterfall, cricket sound, bicker, and 3 lullabies so that you can choose sounds according to your preferences and needs to create a quiet environment for you to fall asleep quickly and rest completely.
Portable Design - Only 8×8×3.3cm. It takes up a small space on the bedside table and can be easily put into your bag or suitcase, making it the perfect travel companion.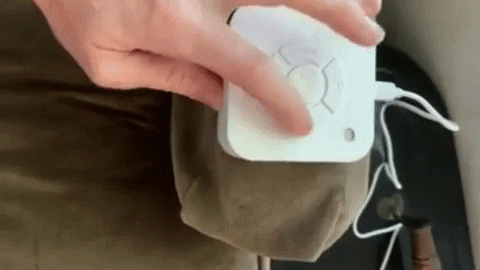 Automatic Shutdown Timer - This white noise machine can be played continuously non-stop all night or there is an auto-off timer to set for 15, 30, or 60 minutes to conserve energy. (light display).
Product Specifications
Power: 1W
Use time: 36h
Charging Time: 1.5h
Input Voltage: DC5V
Charging Current: 1A
Charging Method: USB
Battery capacity: 1200MA
Size: 80×80×33mm / 3.15×3.15×1.30in
Material: ABS + PC + Silicone + Electronic Components
Package Includes

1 x USB
1 x Instruction manual
1 x Relaxing Sleep Sound Machine
Shipping
USA: FREE Shipping. Delivery within 10 days.
International: Insured Shipping. Delivery within 14 business days.