Soothing Electric Warm Pad
Description
Calm your sore muscles with the power of heat
You don't have to tolerate the pain when there's a solution to your problem. Heat therapy is a great tool for calming sore muscles.
This warm pad works like a hot compress. The heat helps to penetrate the muscles, providing targeted relief, and the constant heat of the heating pad relieves pain, joint, and muscle pain. It also provides soothing hyperthermia for the back, abdomen, buttocks, and legs. 
If tight muscles and stiffness left untreated it can lead to serious medical problems. The use of this warm pad can prevent tension build-up, muscle pain, and headaches.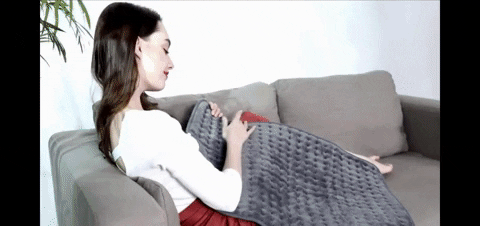 Easy To Control Heat Temperature - Customize the heat with its six heat settings and you can select to let the pad run continuously. You can also use the timer to tailor your heat setting for up to 2 hours. The unique meter shows you the readiness of your pad as it heats up.
Quick Heat Technology - The warm pad can heat up in 30 seconds providing fast pain relief.

Product Specifications
Color: Gray
Power: 120W
Material: Flannel
Voltage: 110/220V
Temperature Range:40-60℃

Timing Adjustment: 30-120min
Automatically shut down in 2 hours to ensure safe use

Package Includes
1 x AC Adapter
1 x Soothing Electric Warm Pad
1 x Operation Manual
Shipping
USA: FREE Shipping. Delivery within 10 days.
International: Insured Shipping. Delivery within 14 business days.